Curried Celery Sauce with Shrimp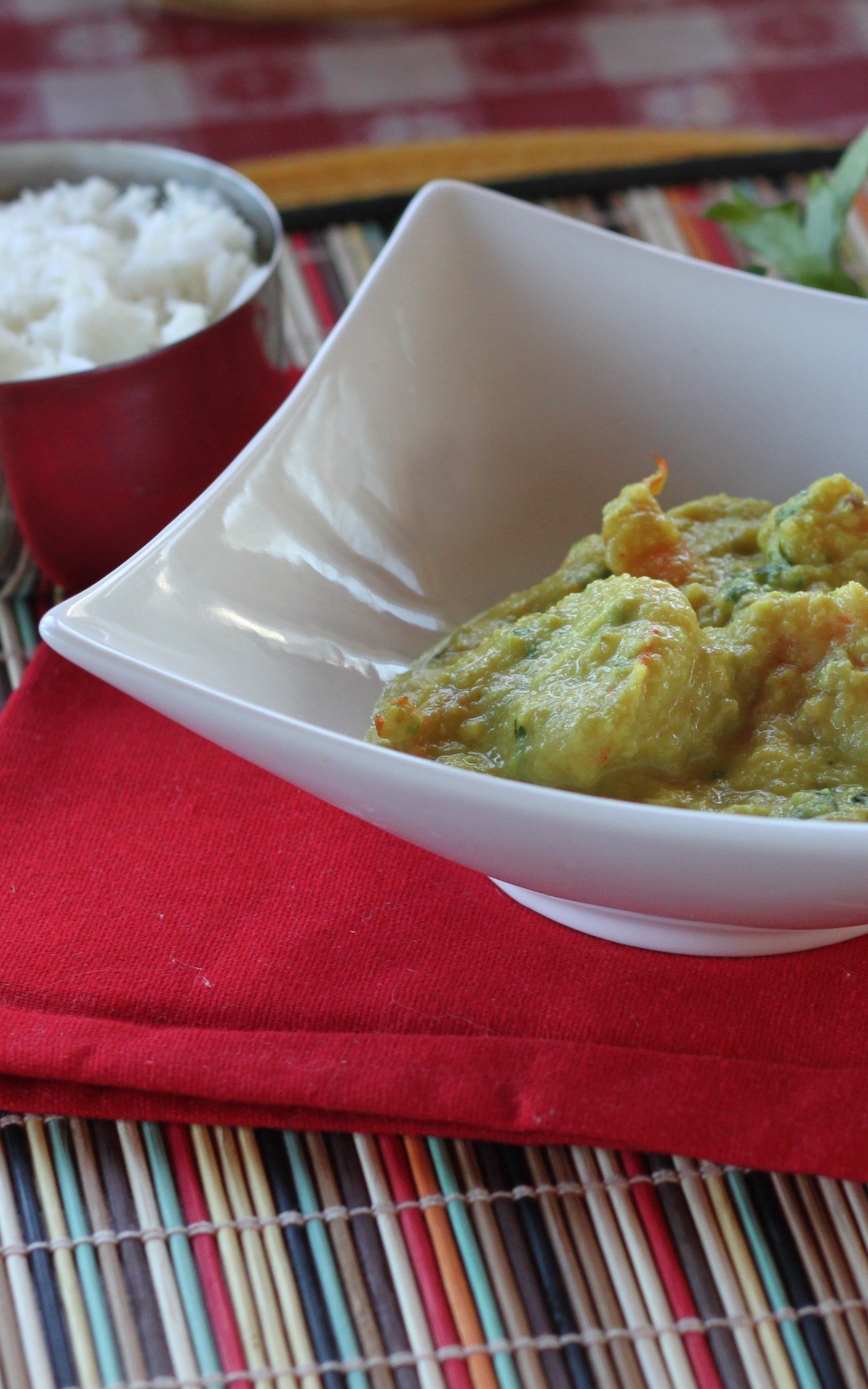 Author Notes: During their stay in India, the British learnt to like Indian spices and even came up with the concept of the curry powder. They also merged vegetables such as celery into the Indian palate that otherwise were considered outside the Indian domain. This sauce is my attempt to re-create the mild and sweet flavors of a British curry sauce, I have matched it with shrimp in this recipe, however it can be eaten with anything including serving it as a gravy over roasted meat or celery.

The recipe does not need much hands on attention, but does need the slow cooking to get the best flavors to show case in the dish.
- Creativecook
Food52 Review: Creativecook's Curried Celery Sauce with Shrimp is an easy and flavorful solution to your mid-week dinner dilemma. Although the recipe does not specify when to add the celery or onion, I simply sautéed them until they were fragrant before adding the apple. Then, as Creativecook notes, the key to this recipe is allowing the ingredients to mingle. So, while the celery, onion and green apple bubble away, mostly unattended, you have time to start your rice, or make your salad – whatever else your pre-dinner routine demands. Once your trio has changed from spring green to golden, it is only a matter of adding spice, a bit of light cream, a whir in the blender, then back into the pan along with the shrimp to simmer until done. Served over hot rice, the comforting curry is sweet from the apple, with celery and onion providing depth and cayenne a contrasting note of heat. My only recommendation would be to add splash more liquid – either cream or stock - than 1/3 cup if your mixture seems dry. - gingerroot
Serves 6
2

tablespoons oil

4

tablespoons butter

1

yellow onion, cut into a dice

1

cup minced celery (about 6 stalks)

1

granny smith apple, diced (peel on)

1

teaspoon powdered coriander

1

teaspoon cayene or to taste

1

teaspoon turmeric

1/2

teaspoon salt or to taste

1/3

cup light cream

1/2

pound shelled and de-viened shrimp

2

tablespoons minced parsley, to garnish
Heat the oil over medium heat in a heavy bottomed pan for a minute.
Add in the butter and let it melt into the oil.
Add in the apple and cook for another 30 minutes, by now the mixture should be fairly saucy and the ingredients should have melted into each other.
The onions should turn pale golden and the celery should soften at this point.
Add in the coriander, fenugreek and the red chili powder and cook for 3 to 4 minutes.
Turn off the heat, cool slightly and place in a blender and puree until smooth.
Return the pureed sauce to the skillet and add in the shrimp and bring to a simmer and cook for 6-7 minutes, until the shrimp is cooked through.
Stir in the parsley and serve over hot toast or rice.