The best chicken salad ever.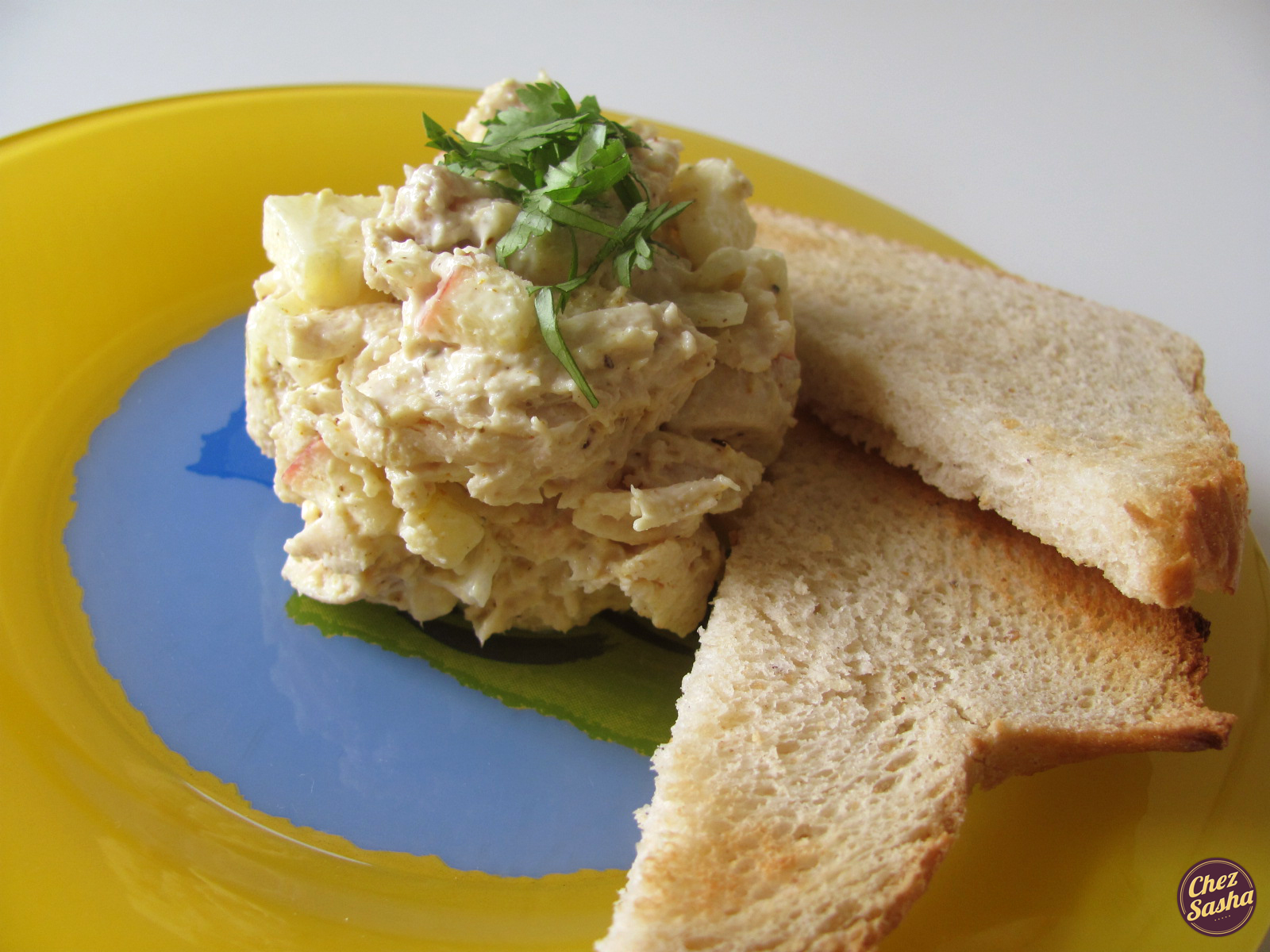 Author Notes: No great story here - just a fortunate experiment
via http://chezsasha.com/2012/02/17/the-best-chicken-salad-ever/ - Alexandra Shytsman
Serves 4
1

large boiled chicken breast

1/2

cup finely chopped apple (like Gala or Pink Lady)

1

tablespoon lemon juice

1

tablespoon finely diced white onion

3/4

teaspoons yellow curry powder

3

tablespoons mayonnaise

1

tablespoon chopped cilantro, for garnish

Salt and freshly ground black pepper to taste
In a small bowl, toss apples in lemon juice.
In a larger bowl, combine chicken, onion, curry, mayo and apples. Stir to combine and season with salt and pepper.
Serve with toast, in a sandwich/wrap, or refrigerate in airtight container for up to three days.
Jump to

Comments

(

1

)