Grilling with Adam Rapoport: My Two Favorite Slaws
Bon Appetit's Editor in Chief Adam Rapoport is sharing recipes and tips from his latest, The Grilling Book, all week long. We'll be rolling out his ideal Memorial Day feast -- one dish each day -- from his go-to steak to the drink in his hand.
I always want something not grilled with my grilled food. I love slaws of any type; their bright, bracing freshness will complement everything -- but especially the savory, smoky flavors of grilling. The celery and fennel slaw is our spin on a Waldorf salad, and kale, because is there anyone not obsessed with kale? You've got to have it on the table. When I make this, I leave the anchovies out; when my wife makes it, she'll sneak them in. But I can always tell.
Tuscan Kale Caesar Slaw
Serves 4 to 6
1/4 cup fresh lemon juice
8 anchovy fillets packed in oil, drained
1 garlic clove
1 teaspoon Dijon mustard
3/4 cup extra-virgin olive oil
1/2 cup finely grated Parmesan, divided
Kosher salt and freshly ground black pepper
1 large hard-boiled egg, peeled
14 ounces Tuscan kale or other kale, center stalks removed, thinly sliced crosswise (about 8 cups)
See the full recipe for (and save and print it) here.
Celery, Apple, and Fennel Slaw
Serves 4 to 6

3 tablespoons extra-virgin olive oil
2 1/2 tablespoons apple cider vinegar
1 1/2 tablespoons coarsely chopped fresh tarragon
2 teaspoons fresh lemon juice
1/4 teaspoon sugar
3 celery stalks, thinly sliced on a diagonal, plus 1/4 cup (loosely packed) celery leaves
2 small fennel bulbs, thinly sliced crosswise, plus 1 tablespoon chopped fennel fronds
1 firm, crisp apple, julienned
Kosher salt and freshly ground black pepper
See the full recipe (and save and print it) here.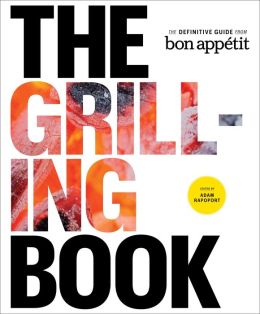 This recipe is just one of more than 350 recipes from The Grilling Book, a comprehensive guide to anything you can make with a grill.

Photos by Peden+Munk
Food Styling by Rebecca Jurkevich
Prop Styling by Lucy Attwater
Provisions
, our new kitchen and home shop, is here!
Get $10 off your first purchase of $50 or more.
Visit Provisions.
Tags: grilling, adam rapoport, grilling with adam rapoport, slaw, slaws, recipes