How to Accommodate Guests with Special Diets and Stay Sane
20
Save
If you like it, save it!
Save and organize all of the stuff you love in one place.
Got it!
If you like something…
Click the heart, it's called favoriting. Favorite the stuff you like.
Got it!
There are so many great conversations on the Hotline -- it's hard to choose a favorite. But we'll be doing it every day leading up to Thanksgiving to spread the wealth of our community's knowledge -- and to help you host the least stressful Thanksgiving yet. No promises on the crazy relatives.
Today: We'll arm you with simple solutions so your guests with special diets will enjoy post-Thanksgiving food comas too. Tomorrow we'll tackle all of your stuffing situations.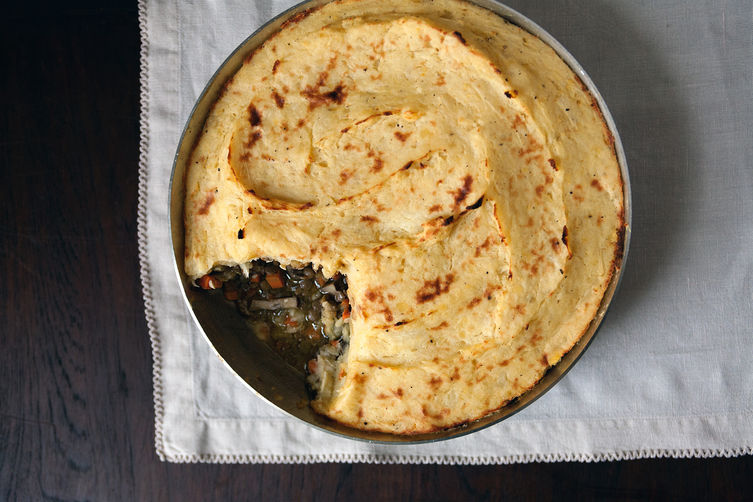 Thanksgiving is a day where everyone you love comes together, the uniting factor being food. So what happens when you have guests who have special diets? How do you serve a satisfying menu without straying too far from traditional Thanksgiving fare? Every year concerned hosts who want to make sure their vegan, vegetarian, paleo, or gluten-free guests don't leave hungry come to the Hotline for help. We have a summary of the best solutions -- substitution is the name of the game.
The Pros Propose
If you like the idea of serving a meat alternative that doesn't come out of a box, try Andrea Nguyen's homemade tofurkey, complete with a vegetarian version of her family's sticky rice dressing.
Mollie Katzen suggests serving a large platter of olive oil-roasted vegetables. She says: "Most food restrictions fall under vegan, gluten-free, or nut-allergy categories. Almost all restricted eaters can eat vegetables and olive oil -- it's pretty safe territory." She also notes that it can be hard for non-dairy eaters to enjoy many traditional Thanksgiving preparations of potatoes and sweet potatoes, so be sure to include them in your roasted vegetable medley.
Amanda Hesser suggests serving Crispy Delicata Rings with Currant, Fennel and Apple Relish -- it works for a number of different dietary requirements.
Associate Editor Marian Bull recommends Shauna Ahern's Gluten-Free iPad app for stuffing tips.
Anita Shepard has a number of suggestions for vegan desserts. For pie crusts, try subbing 3 parts non-hydrogenated vegetable shortening and one part coconut, safflower, or olive oil in place of the butter. To replace an egg, she uses 1 tablespoon flax blended with 3 tablespoons warm water until gooey. And for a custard-y pie, she uses chestnut flour and full fat coconut milk instead of egg and milk, and kabocha squash in place of pumpkin.
Gluten-Free Stuffing
Satisfying Paleo and Vegan Guests
More: Psst -- we're full of ideas for veganizing Thanksgiving.
How to Make Dairy-Free Gravy
Monita and megandrob both make a roux from pan drippings, cooking with flour or cornstarch and substituting chicken broth, wine or a combination of the two, simmering until the roux thickens.
SeaJambon reminds us to first stir the cornstarch in a few drops water, instead of putting it directly in the pan, as it will develop lumps.
Tell us: How do you modify your favorite Thanksgiving dishes for your guests' diets?
Have you missed any of our Thanksgiving roundup of Burning Questions? Catch up now:
First two photos by James Ransom, final photo by Eric Moran