There are so many great conversations on the Hotline -- it's hard to choose a favorite. But we'll be doing it every day leading up to Thanksgiving, to spread the wealth of our community's knowledge -- and to help you host the least stressful Thanksgiving yet. No promises on the crazy relatives.
Today: We'll arm you with simple solutions so your guests with special diets will enjoy post-Thanksgiving food comas too. Tomorrow we'll tackle all of your stuffing situations.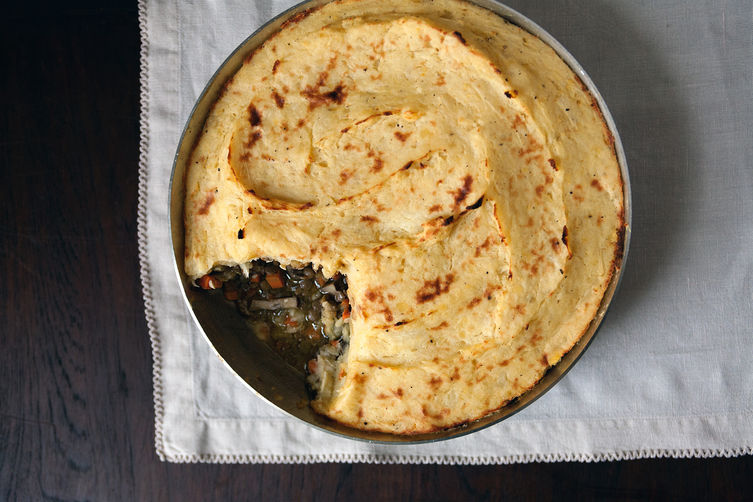 Thanksgiving is a day where everyone you love comes together, the uniting factor being food. So what happens when you have guests who have special diets? How do you serve a satisfying menu without straying too far from traditional Thanksgiving fare? Every year concerned hosts who want to make sure their vegan, vegetarian, paleo or gluten-free guests don't leave hungry come to the Hotline for help. We have a summary of the best solutions -- substitution is the name of the game.
Satisfying Paleo and Vegan Guests
Vegan Desserts
Anitalectric is a pie crust whiz, subbing 3 parts non-hydrogenated vegetable shortening and one part coconut, safflower, or olive oil in place of the butter, or try an olive oil pie crust like Ophelia makes.
To replace an egg, Anitalectric uses 1 tablespoon flax blended with 3 tablespoons warm water until gooey.
For a custard-y pie, she uses chestnut flour and full fat coconut milk instead of egg and milk, and kabocha squash in place of pumpkin since it's less sugary.
How to Make Dairy-Free Gravy
Monita and megandrob both make a roux from pan drippings, cooking with flour or corn starch and substitute chicken broth, wine or a combination of the two, simmering until the roux thickens.
SeaJambon reminds us to first stir the corn starch in a few drops water, instead of putting it directly in the pan, as it will develop lumps.
Gluten-Free Stuffing
How do you modify your favorite Thanksgiving dishes for your guests' diets? Continue the conversation in the comments below!
Have you missed any of our Thanksgiving round-up of Burning Questions? Catch up now:
Photo by James Ransom