7 Effortless Holiday Crostini
Dips are a satisfying appetizer -- but man, the holidays are exhausting. Be the most accommodating host and spare your guests the step of reaching the distance from vegetable tray to to dip bowl.
These 7 crostinis are the effortless, perfecly-composed bites -- instantly classing up any appetizer spread. Plus, everything tastes better when perched on top of a crisp oil-brushed piece of bread.
Persimmon Bruschetta by Aliwaks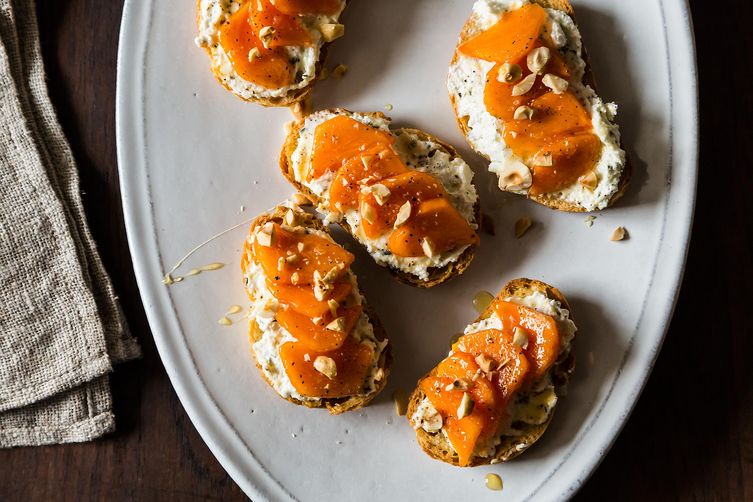 Walnut Gorgonzola Crostini with Crumble Fried Sage by LittleKitchen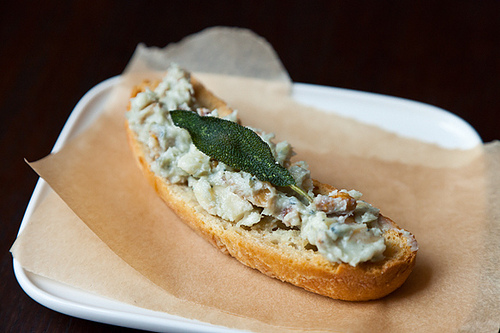 Grilled Bread with Thyme Pesto and Preserved Lemon Cream by fiveandspice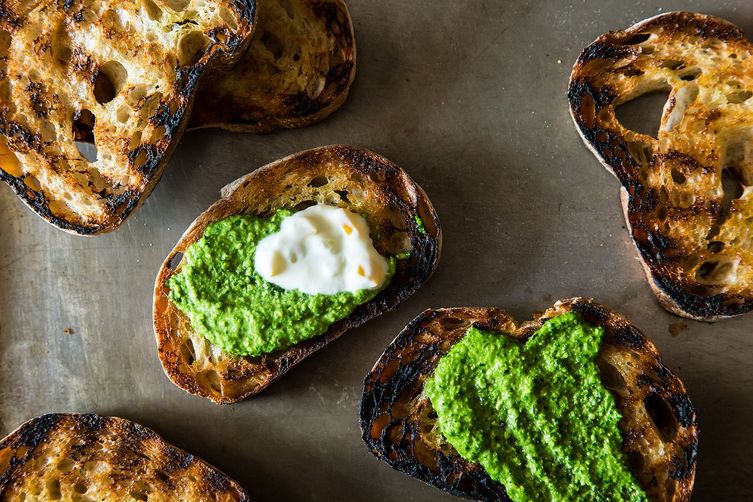 Roasted Carrot Harissa and Créme Fraiche Crostini by gingerroot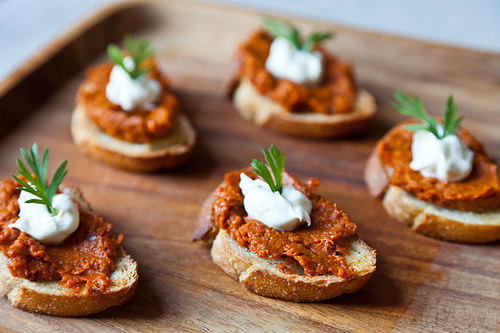 Tuscan Chicken Liver Paté by gluttonforlife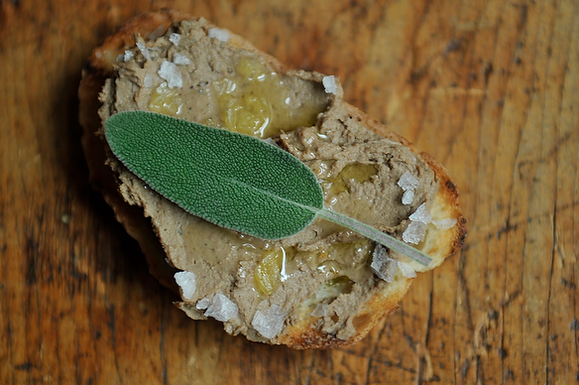 Smoked Salmon on Mustard-Chive on Dill Butter Toasts by Kukla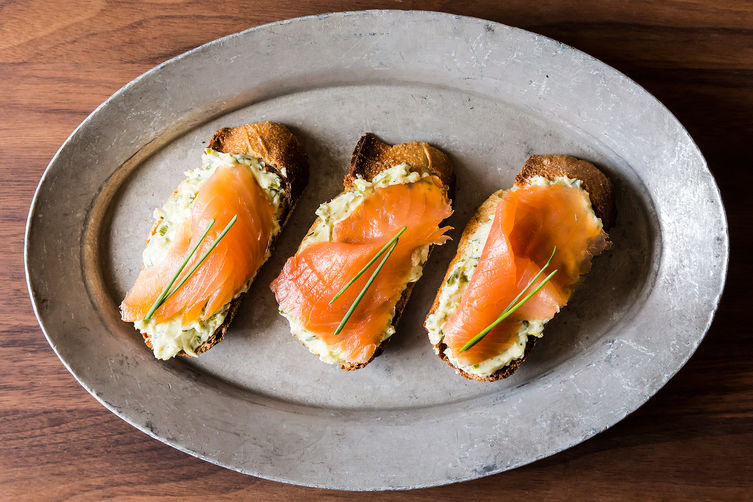 Herbed Ricotta and Anchovy Crostini by Sagegreen