9
Save
If you like it, save it!
Save and organize all of the stuff you love in one place.
Got it!
If you like something…
Click the heart, it's called favoriting. Favorite the stuff you like.
Got it!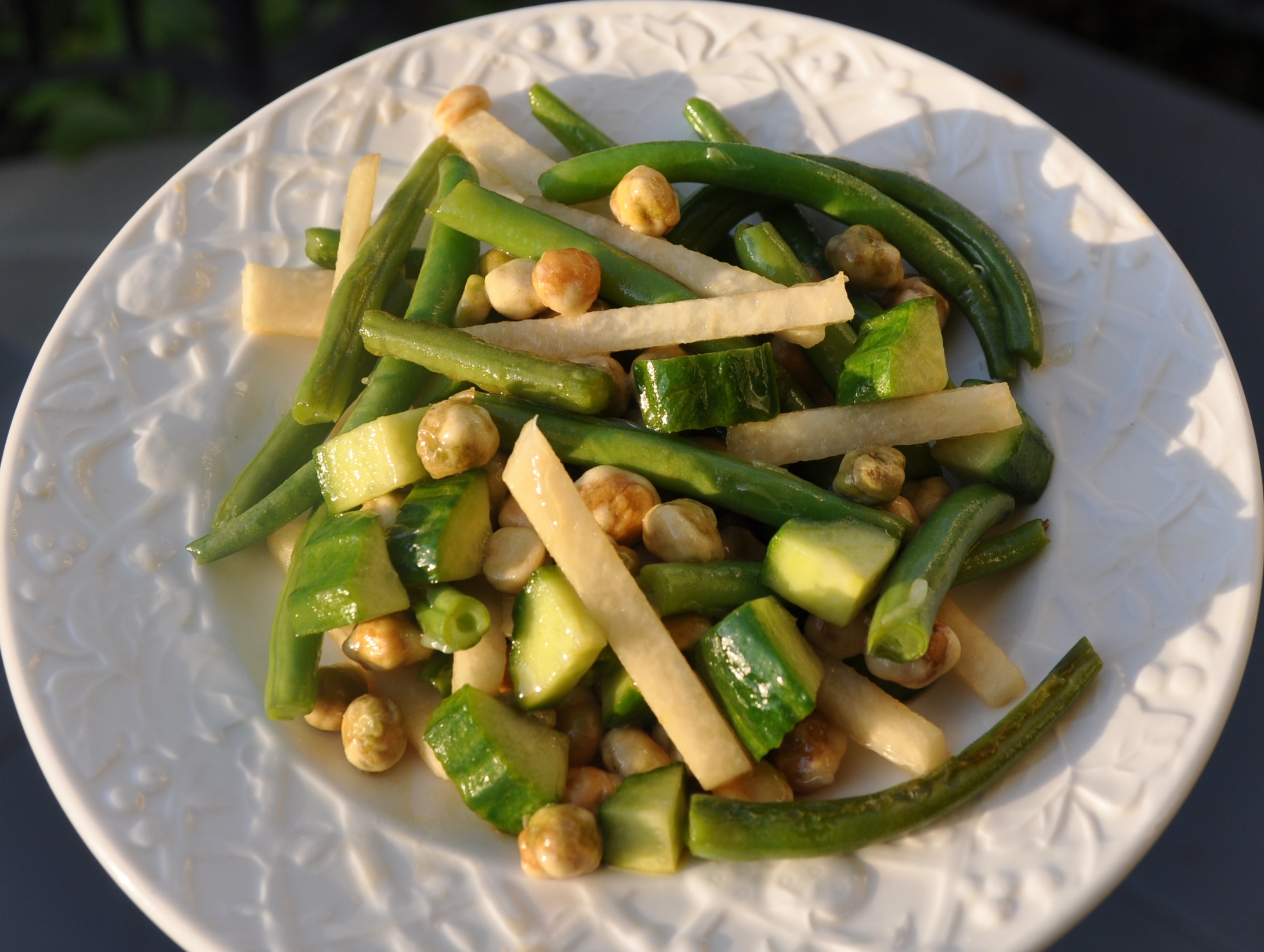 Author Notes:
The name of this recipe says it all. We love it. We hope you will do. Enjoy!!
- AntoniaJames
Serves 2-4
½ pound Blue Lake beans, trimmed, with any long ones snapped in two

1 cup julienned jicama (cut to the same size as the beans, after snapping)

1/2 cup wasabi peas

3/4 cup diced organic Persian cucumbers

1 tablespoon peanut oil

2 tablespoons rice vinegar (I use brown rice vinegar)

1 teaspoon organic tamari (or soy sauce)

2 teaspoons lime juice

½ teaspoon maple syrup

½ teaspoon sesame oil (I prefer the dark, for this)
In a large bowl, whisk the rice vinegar, tamari, lime juice, maple syrup and sesame oil.
Heat the peanut oil in a small skillet for which you have a lid. When hot, lightly sauté the beans, for about 2-3 minutes over medium heat, turning the beans frequently to coat them well in the oil. As soon as they begin to turn bright green, turn off the heat, put the lid on and set aside. Put a timer on for two minutes.
After two minutes (or longer if you want the beans a bit more tender), add the beans, the jicama, the cucumbers and the wasabi peas to the dressing mixture.
Toss well.
Enjoy!!!
Tags: Asian, asian dressing, Crunchy, Easy, fun