There are so many great conversations on the Hotline -- it's hard to choose a favorite. But we'll be doing it every day leading up to Thanksgiving, to spread the wealth of our community's knowledge -- and to help you host the least stressful Thanksgiving yet. No promises on the crazy relatives.
Today: We're breaking down the basics of brining. Tomorrow we're cooking up the best ways to accommodate special diets without losing your mind.
Deciding how you want to brine your turkey is an important choice. (You did decide to brine it, right?) Whether you go with a dry brine or a wet brine, questions come up -- even the most experienced cook can feel bird-brained at times. Thankfully the community is here to smooth ruffled feathers and answer all of your brining questions:
• Jessica Bakes argues against any potential flavor loss from brining. She's found that heavily salting your turkey many hours beforehand gives amazing moisture and maintains the turkey's flavor.
• Aranthi deems dry brines supreme thanks to their simplicity, minimal mess, and ability to produce a great-tasting bird.

Wet Brine
• Erinbdm sticks with what works. She's done a wet brine every year, and the turkey has always been flavorful and delicious and not too salty.
• SKK concurs, and finds wet brines are worth the trouble due to the huge difference in taste and texture they provide.


Can you brine a self-basting or kosher turkey?
If, despite your best intentions, you forget to start brining the turkey ahead of time should you still proceed with a brine?
What's the best way to store the turkey while it's brining?
Are you supposed to rinse the turkey after brining it?
Will you be able to use the drippings for gravy?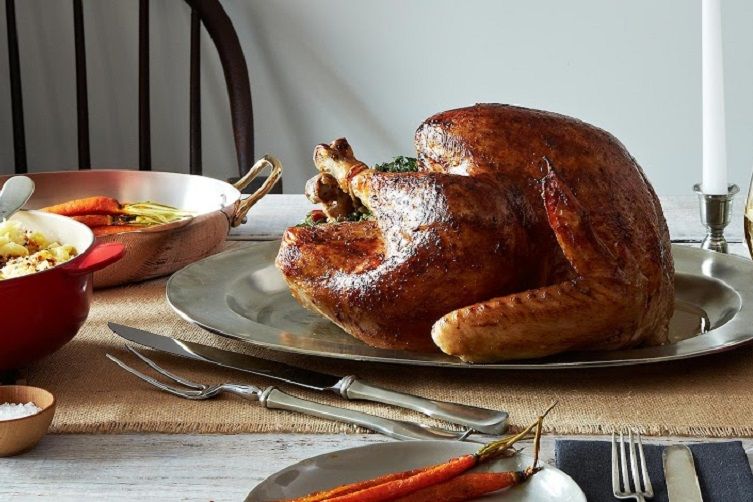 The Pros Propose
What are your best tricks and tips for successfully brined turkeys? Let us know in the comments!
Have you missed any of our Thanksgiving round-up of Burning Questions? Catch up now:
Photos by James Ransom