Too Many Cooks: Bad Date Food
You'll be hearing from the staff at FOOD52 every week in Too Many Cooks, our group column in which we pool our answers to questions about food, cooking, life, and more.
People are sick around here. The sub-freezing temperatures are not being kind in these parts, no matter how much soup we make to try and ward them off. In short: we need a little entertainment. (A cookie would probably do us some good, too, but we have other columns for that.) 
Today, we're talking date food. Worst food on a first date, weirdest food on a sixth date -- any and all are accepted. If there's food and a date and a good story involved, we want to hear it. 
If you're a good friend, you'll share yours in the comments. We'll go first: 
Marian: One time I went on a very awkward church date that ended with the worst omelette ever (the smell and texture of a bad omelette can kill) at a sports bar crowded with loud, drunken football fans -- circa 12 noon. 
Amanda: It was at Gotham Bar & Grill. My date had an allergic reaction to his first course, and the date ended in the emergency room. 
Lauren: A guy I had just started dating cooked me dinner for my birthday. Tuna steaks, as I was just back from living in Japan, and artichokes, because they are one of my favorite foods. The only problem was that he didn't know how to prepare the artichokes. He ended up cutting off every leaf and the heart, and serving me a boiled stem. I ate the whole thing, never mentioned it, and continued to date him. It's the thought that counts! 
Kenzi: My worst dinner date was popcorn. Here's how it went: our date was supposed to be dinner and a movie, and we went to the movie first. Date bought a huge amount of popcorn, which he polished off (mostly) himself. After the movie, Date turned to me and said, "I'm not really that hungry for dinner anymore, are you?" 
Lindsay-Jean: Being a vegetarian in Japan resulted in numerous fun food adventures on dates. One example is when I'd ask for vegetarian sushi rolls. This is the response I'd get: "The chef says he'll do it, but it won't be delicious. Are you sure that's what you want?"
Karl: This question triggers a related thought exercise, "What would be the best meal to serve a date on a hidden camera TV show to get the best reaction and test her patience?" I was imagining serving a plate with two cold hot dogs fresh out of the package and a big squirt of ketchup. When asked about why the hot dogs are cold, I'd say, "Oh it's safe. They're pre-cooked."
Want to avoid bad date food? Put these on the menu: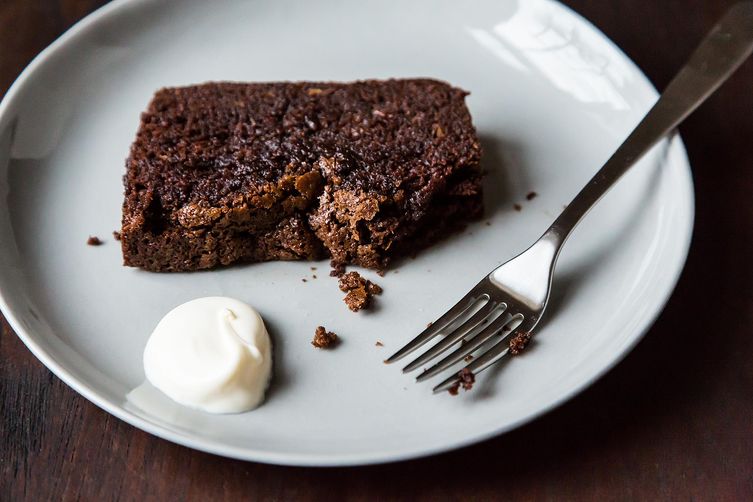 I have a thing for most foods topped with a fried egg, a strange disdain for overly soupy tomato sauce, and I can never make it home without ripping off the end of a newly-bought baguette. I like spoons very much.