10 Homemade Candy Recipes for Easter
If you like it, save it!
Save and organize all of the stuff you love in one place.
Got it!
If you like something…
Click the heart, it's called favoriting. Favorite the stuff you like.
Got it!
We love our bright, springtime vegetables. We really do. Come Sunday, however, you'll find us digging into a sweeter harvest -- because this Easter, we're planning a sugar high for the ages. It's a Peeps-for-breakfast, Cadbury-for-dinner kind of menu, with a few midnight marshmallows thrown in for good measure. But here's the twist: we're whipping up our confections at home.
After all, there's nothing quite as satisfying as a pot of warm caramel bubbling away on the stove. Or stirring molten chocolate for the perfect temper. And when you inevitably pass out on the floor in a post-holiday candy coma, you can console yourself with the memory of making those sugary spoils by hand. Whether you're an Almond Joy fiend or a Twix loyalist, let's put the Easter Bunny to shame.  
Homeamde Cadbury Creme Eggs by AshleyRodriguez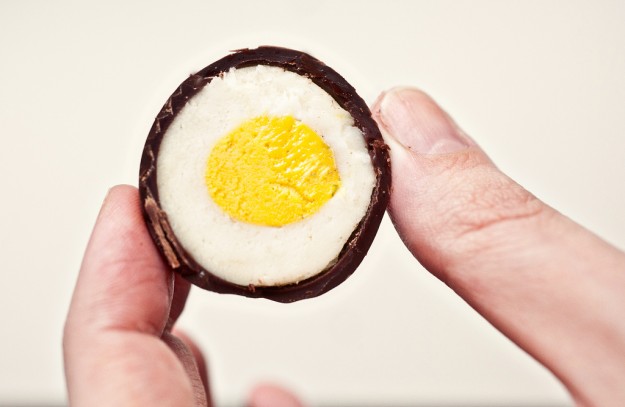 Almond Joy Candy Bars by Kristin Roseneau
Homemade Tootsie Rolls by Heather Baird
White Chocolate Fennel Truffles by Sophia R
Homemade Cow Tales by Heather Baird
Homemade Peanut Butter Cups by Carey Nershi
Salted Maple Honeycomb Candy by Merrill Stubbs
Raspberry Lemonade Marshmallows by Couldn't Be Parve
Homemade Twix Bars by Kristin Roseneau
Marshmallow Peeps by molly yeh