7 Low-Maintenance Hors D'Oeuvres
When cooking a meal like Thanksgiving, you've got to have your lay-ups: those dishes you know you can count on, the ones to get into mouths quickly and off of your head. Enter: the stress-free hors d'oeuvre. Here are 7 dishes to keep your guests happy while you make your final touches -- 7 pre-Thanksgiving snacks to, well, keep your guests from hurting each other.
Smoky Fried Chickpeas by Aliwaks
Sage-Candied Walnuts by cristinasciarra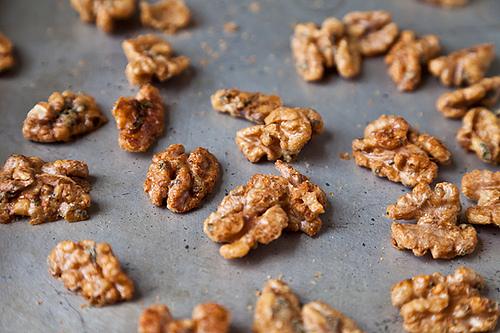 Fig and Blue Cheese Savouries by TheRunawaySpoon
Party Mix for Grownups by merrill
Crispy Spice-Brined Pecans by AntoniaJames
Provisions
, our new kitchen and home shop, is here!
Get $10 off your first purchase of $50 or more.
Visit Provisions.
Tags: hors d'oeuvres, appetizers, snacks, thanksgiving, holiday